Another sign of the times: three different Kickstarter campaigns relating to psychedelics have recently been funded! Alex Grey's Entheon art temple, web magazine Reality Sandwich 2.0, and the film Neurons to Nirvana have all exceeded their fundraising goals in the last couple weeks.

The first is Entheon, the brainchild of visionary artist Alex Grey. The Entheon campaign made over USD $200,000, far exceeding the original goal of USD $125,000 and making it the second most funded art project in Kickstarter history.
So what is Entheon? According to the Kickstarter page:
For over 30 years, the art of Alex Grey has reached the hearts and minds of people all around the globe with its portrayals of the physical and subtle anatomy of individuals in the context of cosmic, biological and spiritual evolution…

Our plan is to build a permanent exhibition space for these iconic works of art, along with works from other visionary artists. It will be a destination you can visit anytime of year to commune and contemplate with the art, now and for generations to come…

Entheon is already under construction at CoSM, a center for visionary arts and culture located in New York's Hudson Valley. New technologies in 3D scanning, modeling and printing are being utilized to bring this unique architectural design to life.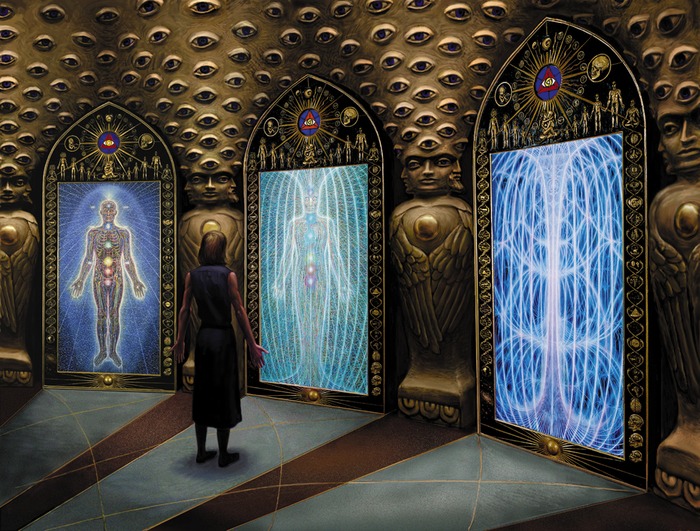 Once inside, visitors take an immersive journey through a visionary art universe with meaning and intention in every detail. Featured at Entheon will be the art of Alex Grey, including the Sacred Mirrors series, plus over twenty-five of Alex's best-loved works such as Theologue, Transfiguration and Net of Being.
Sounds like a fabulous art temple. I can't wait till the place is finished!
On the topic of Alex Grey, I have a very stereotypical admission to make. I never "got" his art until I tried psychedelics. I was always familiar with his work, but dismissed it as an ill-conceived cross between Lisa Frank school supplies and anatomy textbooks. I know—the horror! But after psychedelics opened my mind, I came to love his paintings. He captures all aspects of humanity, in particular the intersection of the spiritual and the biological, in a completely unique way. His portraits aren't just bodies; they're beings.
One time on mescaline, I spent an hour poring over his Sacred Mirrors coffee table book. You may not know this—in fact Alex Grey probably doesn't either—but because the books are printed on standard white paper which is treated with fluorescent dyes, some of the paintings really pop under a black light. They look completely different, seeming to glow with a light of their own. I recommend it.


The second Kickstarter campaign was Reality Sandwich 2.0. You're probably familiar with Reality Sandwich, a web magazine whose subjects include "shamanism, non-local consciousness, visionary art, alternative economics, psychedelics, permaculture, transformational festivals, near death experiences, and tantra, to name but a few." Daniel Pinchbeck, author of the psychedelic journey book Breaking Open the Head, serves as creative director, and Jonathat Talat Phillips, author of The Electric Jesus, is the community director. The same group founded the Evolver Network, which hosts all kinds of cool alternative-culture events.
So what's the idea behind the fundraiser?
Reality Sandwich 2.0 is a new phase. We'll add exciting new features: a blog for daily transformational news with 10+ posts a day; lots more video and music; and deeper community engagement. We also introduce a subscription program for those who want to access more in-depth material. And do a much needed technical upgrade. So we up our editorial game while solidifying our business and tech foundation — ensuring RS's future.
The campaign blasted through its goal of USD$40,000 to end with over $56,000. Here's to version 2.0!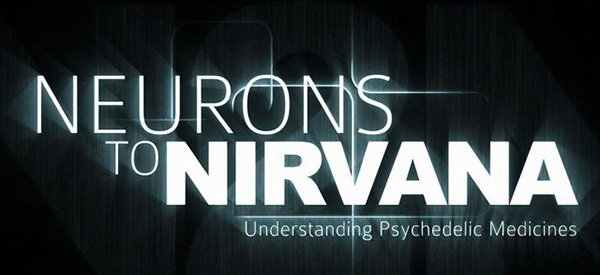 The last fundraiser was for the independent film, Neurons to Nirvana: Understanding Psychedelic Medicines. Last month I interviewed director Oliver Hockenhull in support of the campaign. The film has already been completed; the filmmakers were looking to raise capital for marketing and distribution.
And did they ever! They exceeded their goal and raised USD$40,000, allowing them to premiere the film in New York City later this year.
Here's their description of the film:
Neurons to Nirvana: Understanding Psychedelic Medicines is a richly-illustrated feature documentary about the resurgence of psychedelics as medicine. Through interviews with the world's foremost researchers, writers, psychologists and pioneers in psychedelic psychotherapy, the film explores five powerful psychedelic substances (LSD, Psilocybin, MDMA, Ayahuasca and Cannabis) and their previously established medicinal and psychotherapeutic potential.
And what the funds will be used for:
We plan to produce a trailer, DVDs, key art, a website, promos and viral videos.  We have to create deliverable files and subtitles to make the film available on platforms like iTunes, Hulu and Amazon.  These companies want films in certain formats and unfortunately these formats aren't cheap to create.  We will premiere the film in New York at Tribeca Cinemas which holds 1,000 people and fly in the main speakers for the film while simulcasting to theaters across the country.  This would in effect make the premiere a true interactive event.

The fact that all three "fringe" organizations met their fundraising goals makes me very optimistic for the future of psychedelics. We are truly at a turning point in the history of these medicines.
A big THANK YOU to those of you who supported any of these campaigns! I contributed to all three. I can't pass up a chance to support my psychedelic allies in building a better, more liberated world!
Liked this post? Subscribe to my RSS feed to get much more!