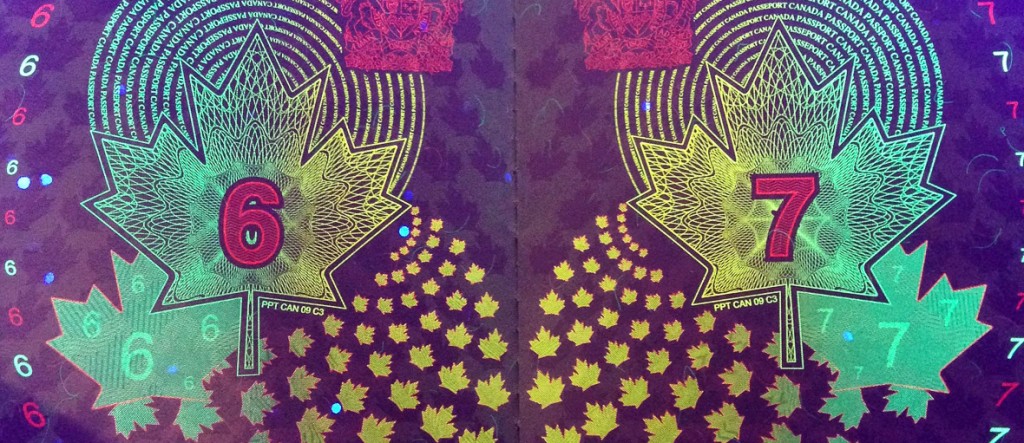 Passports — those forgettable little booklets, churned out of some faceless bureaucracy and distributed to the masses to reduce each human to a barcode and a grainy, grim looking photo. Nothing could be more boring, right?
Not in Canada. In Canada, passports are groovy — even better, secretly groovy. Canadian passports are like superheros — by day, timid and unassuming, blending in with the rest of the world's official identification documents. But at night? They become glowing, crime-fighting mutants.
If you have a black light, that is. And except for the crime-fighting mutants part — but they definitely glow.
A spokesperson for  Citizenship and Immigration Canada told Mashable that the passports are printed with UV-reactive inks as a security feature. But we're not talking simple accents and highlights. Check out the full-on psychedelic scenes revealed below, complete with geometric patterns, Escher-eque nature motifs, and shimmering tarot-like symbols. All rendered in exquisite detail and outrageous colors.
The best part is, Canada issued these passports back in July 2013 without mentioning the secret feature, and nobody noticed until now! With perfect timing, too — just this month, MAPS began the first psychedelic therapy trial in Canada in over 40 years.
The images below are courtesy of Reddit user Chachichachichicken. Click for full-screen.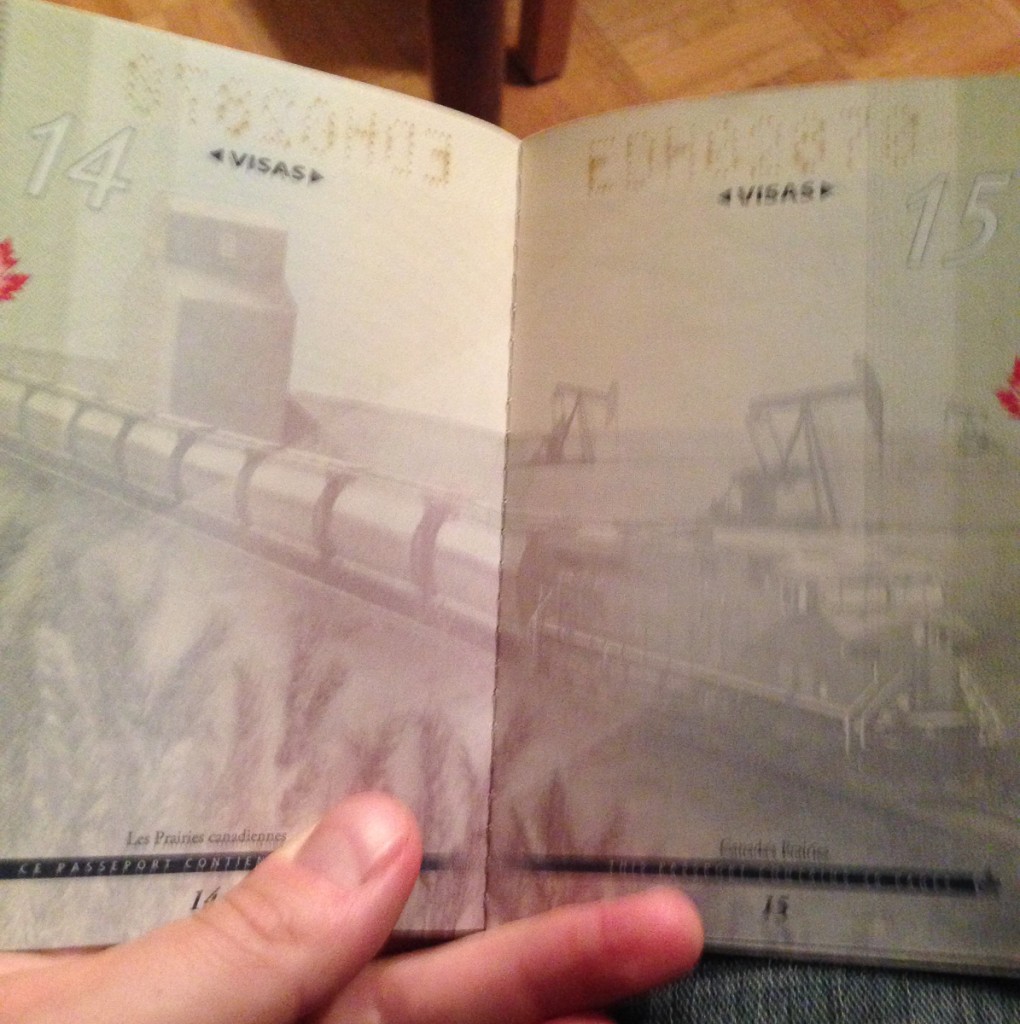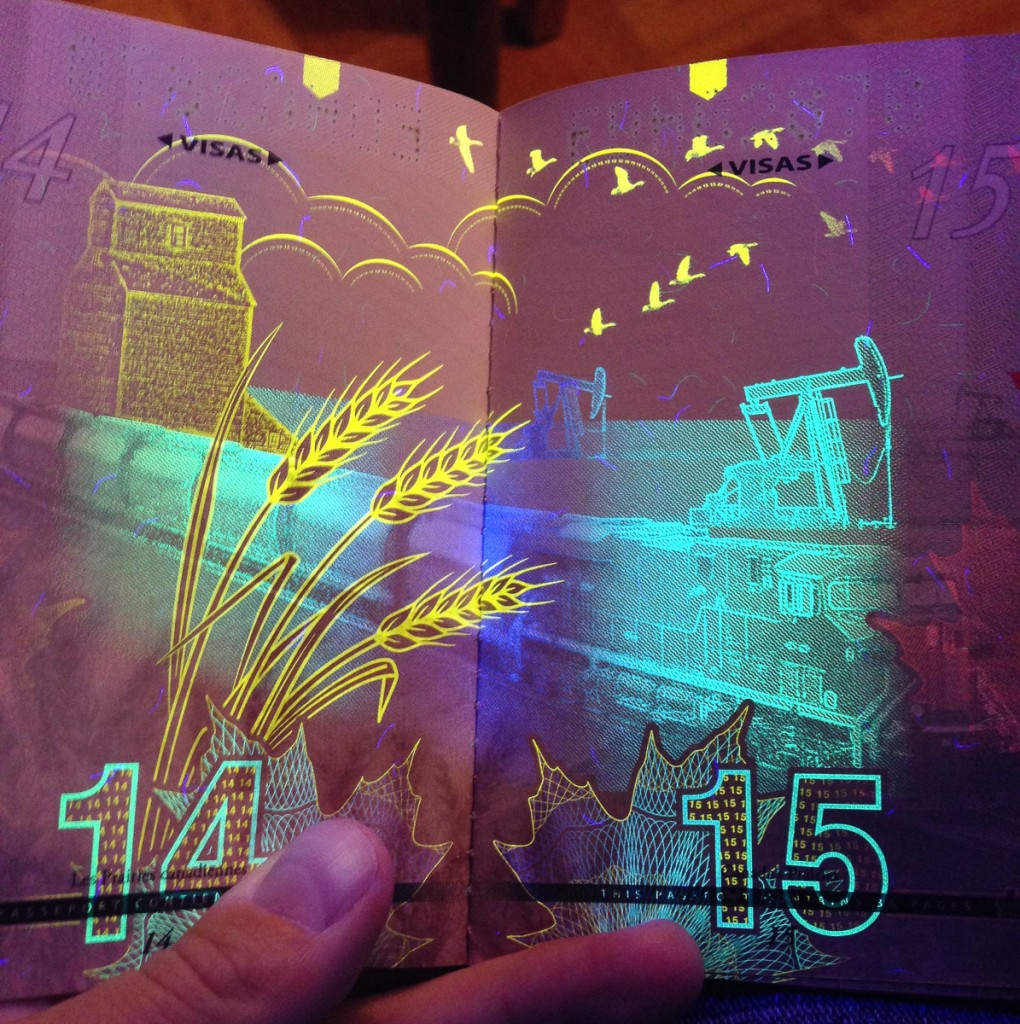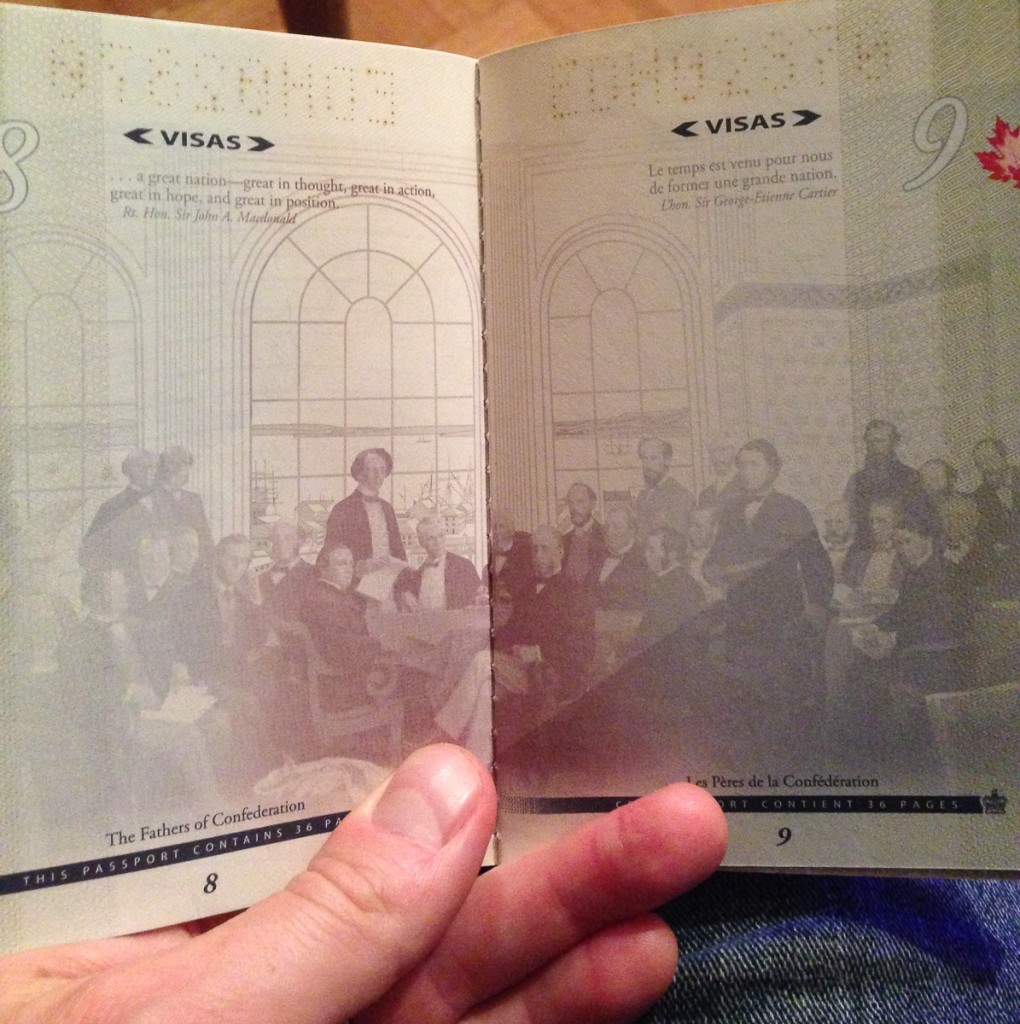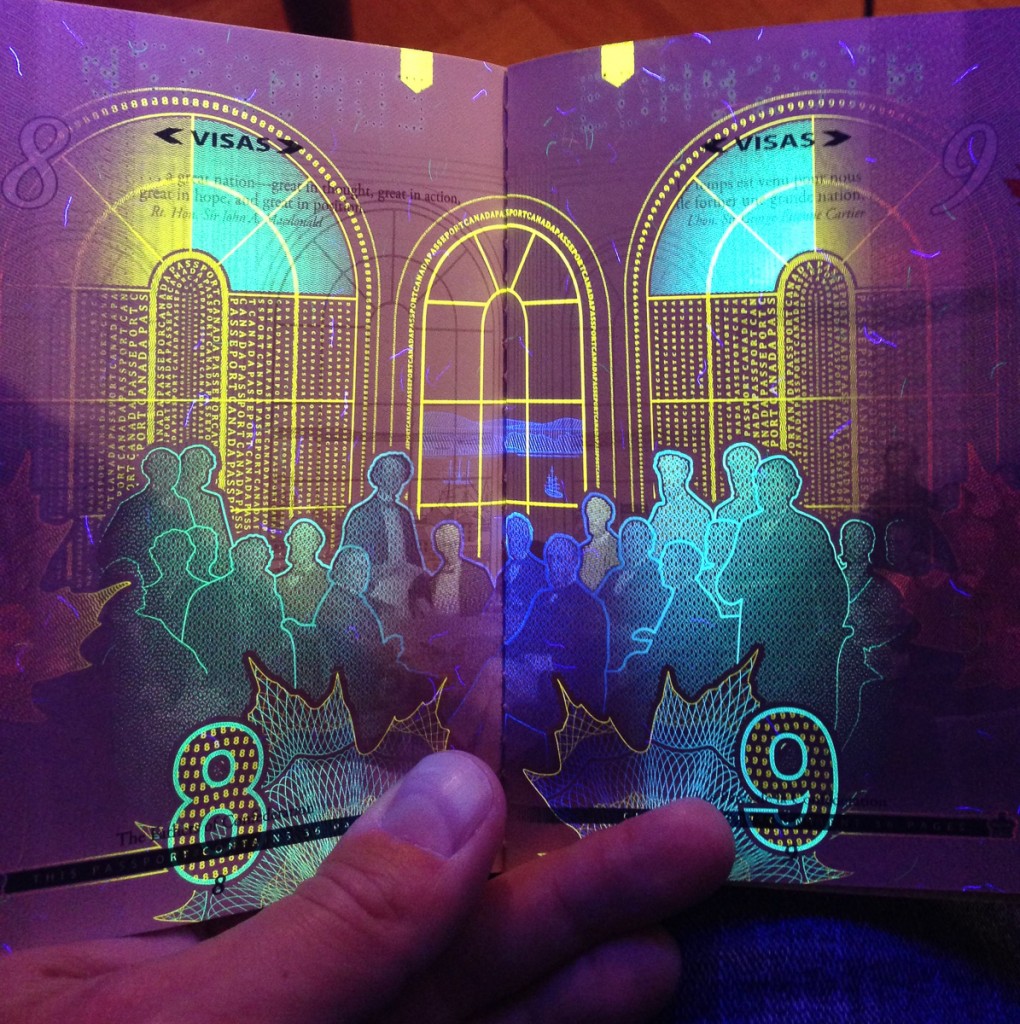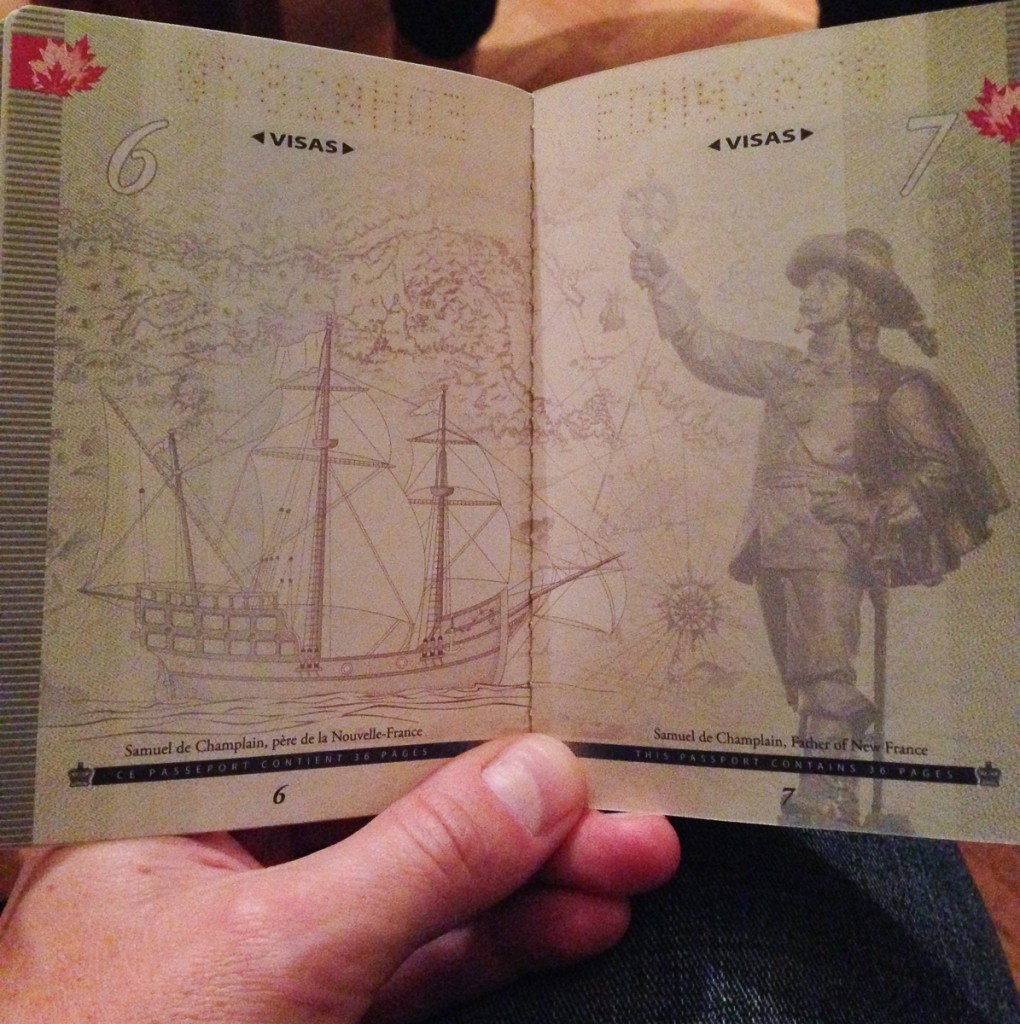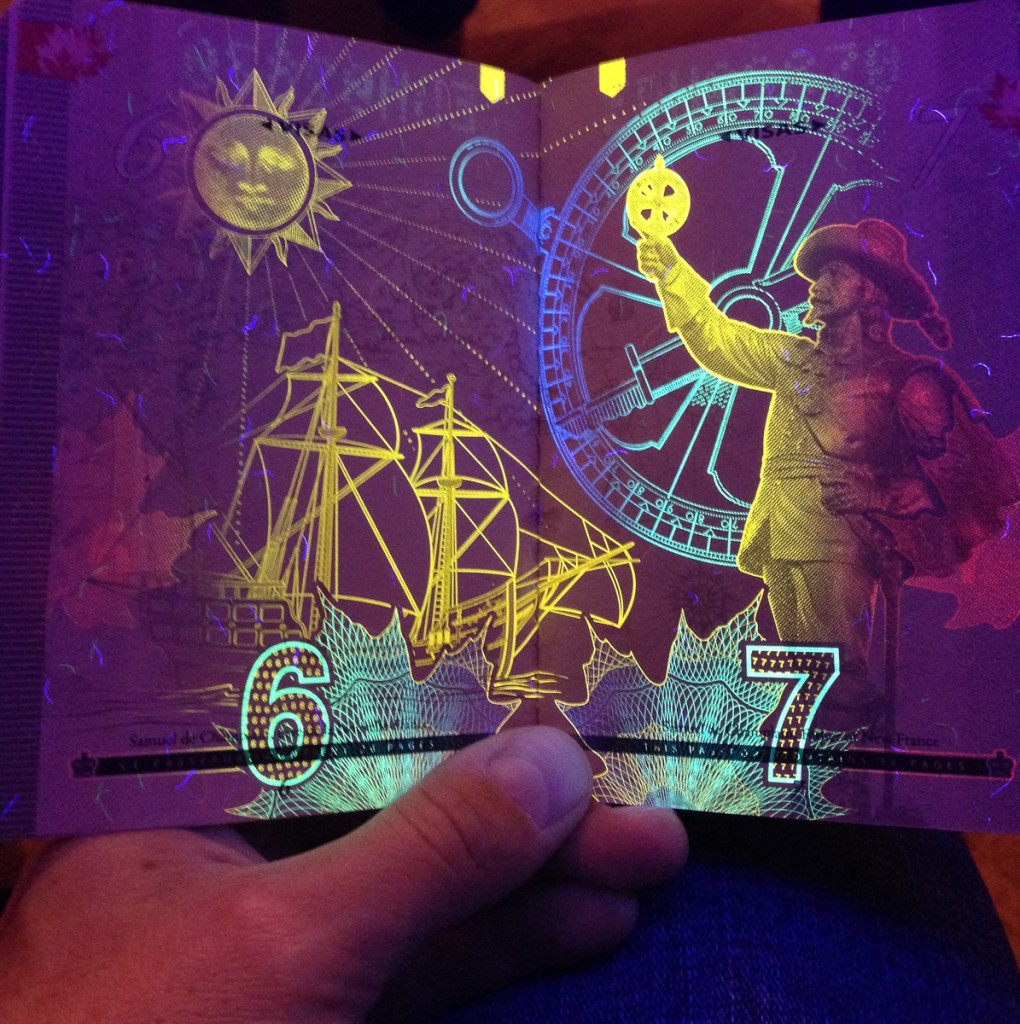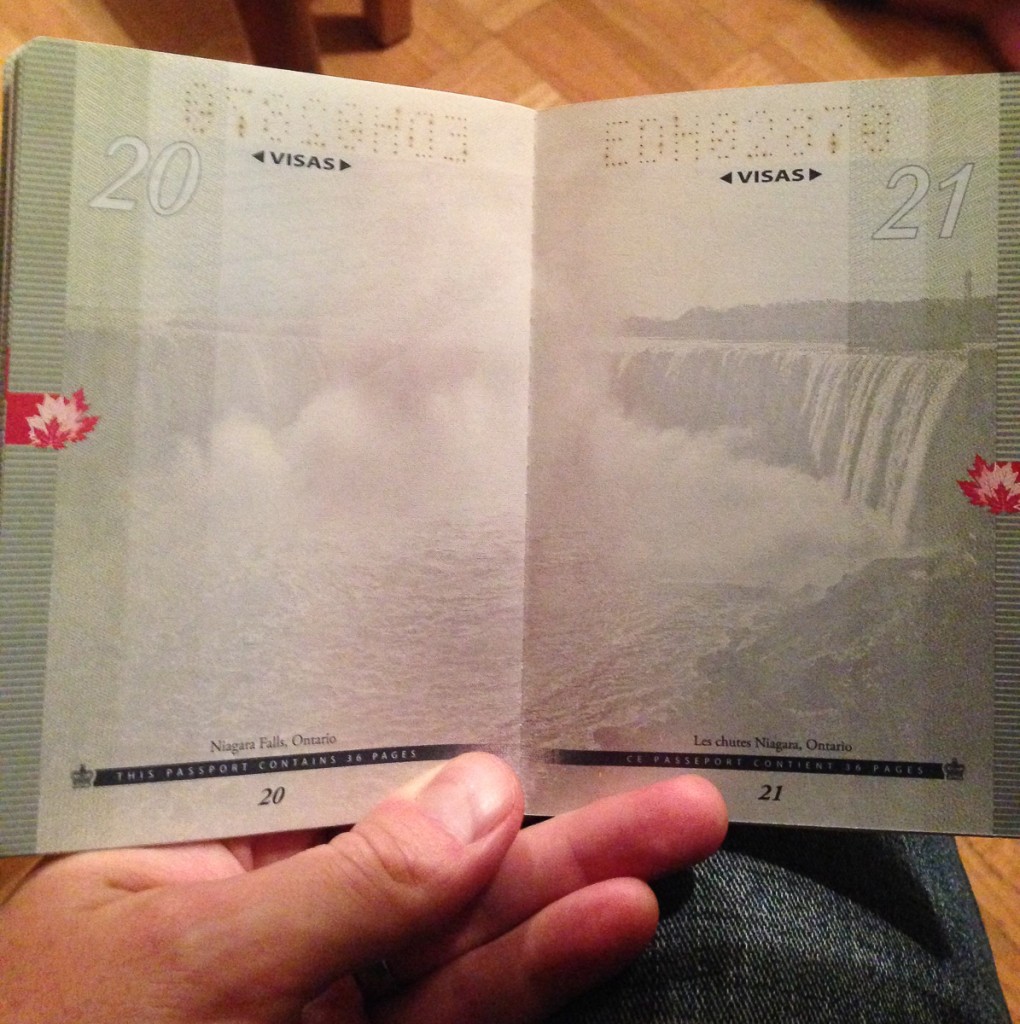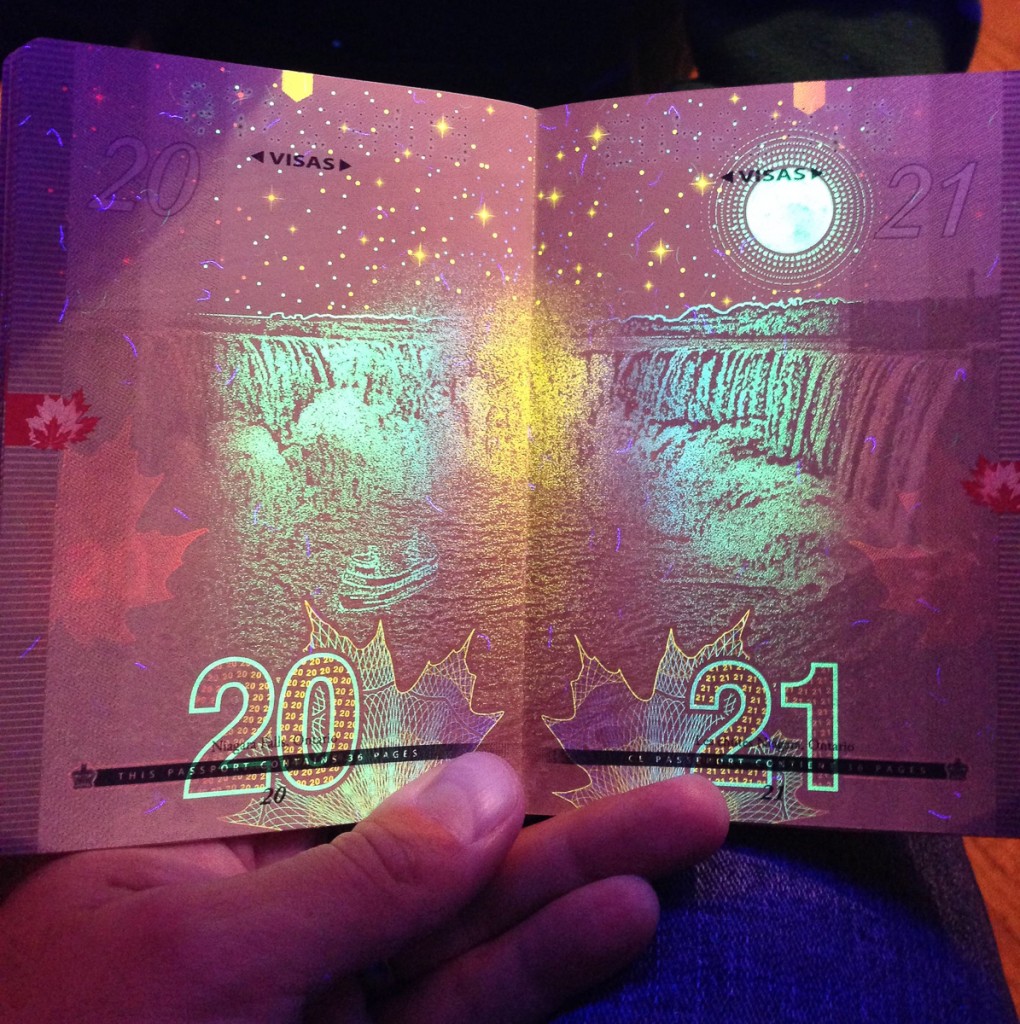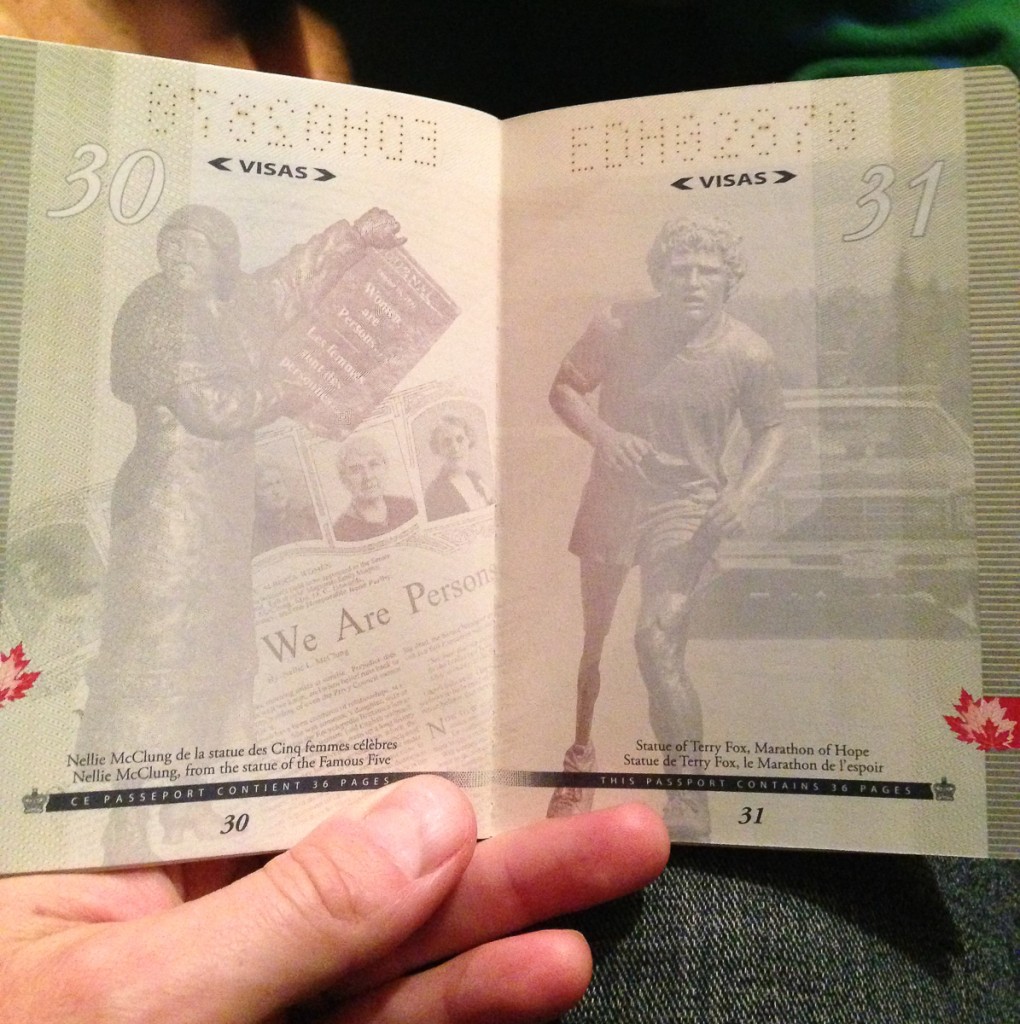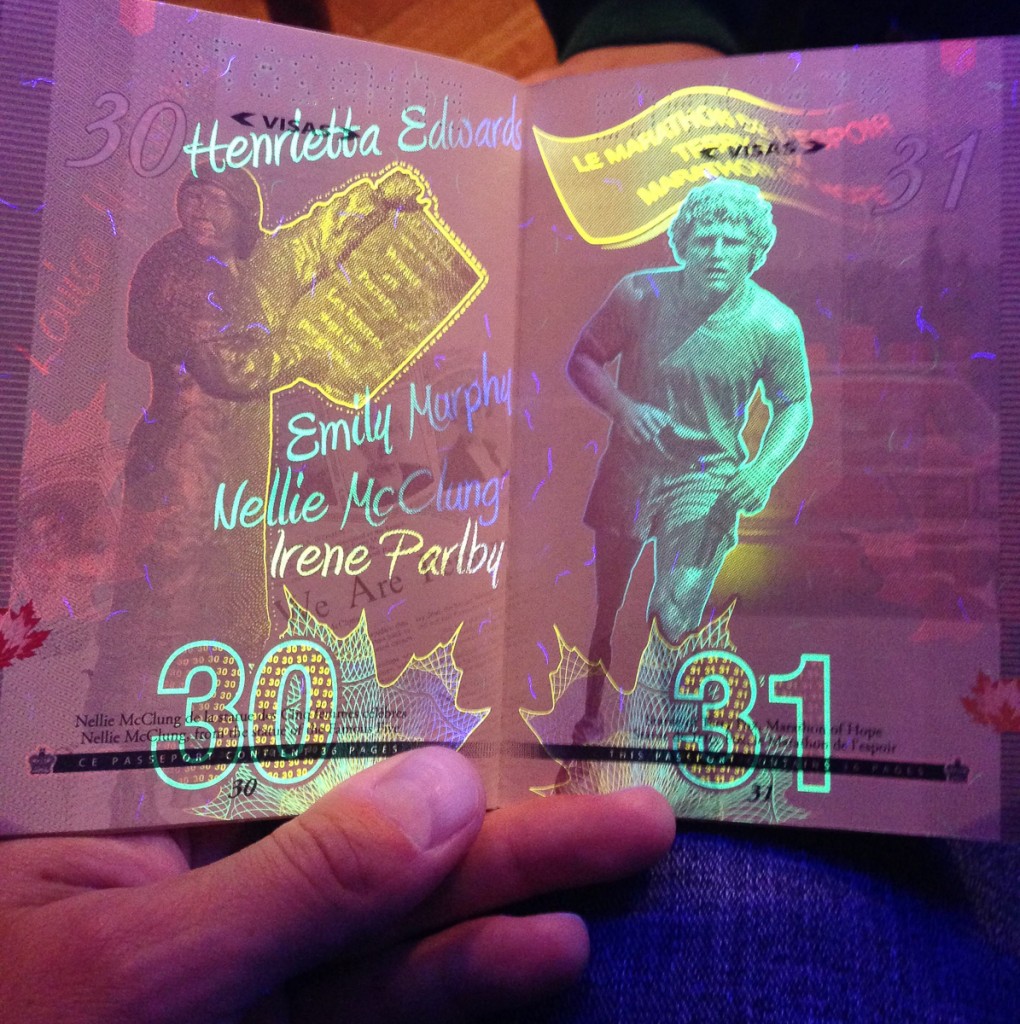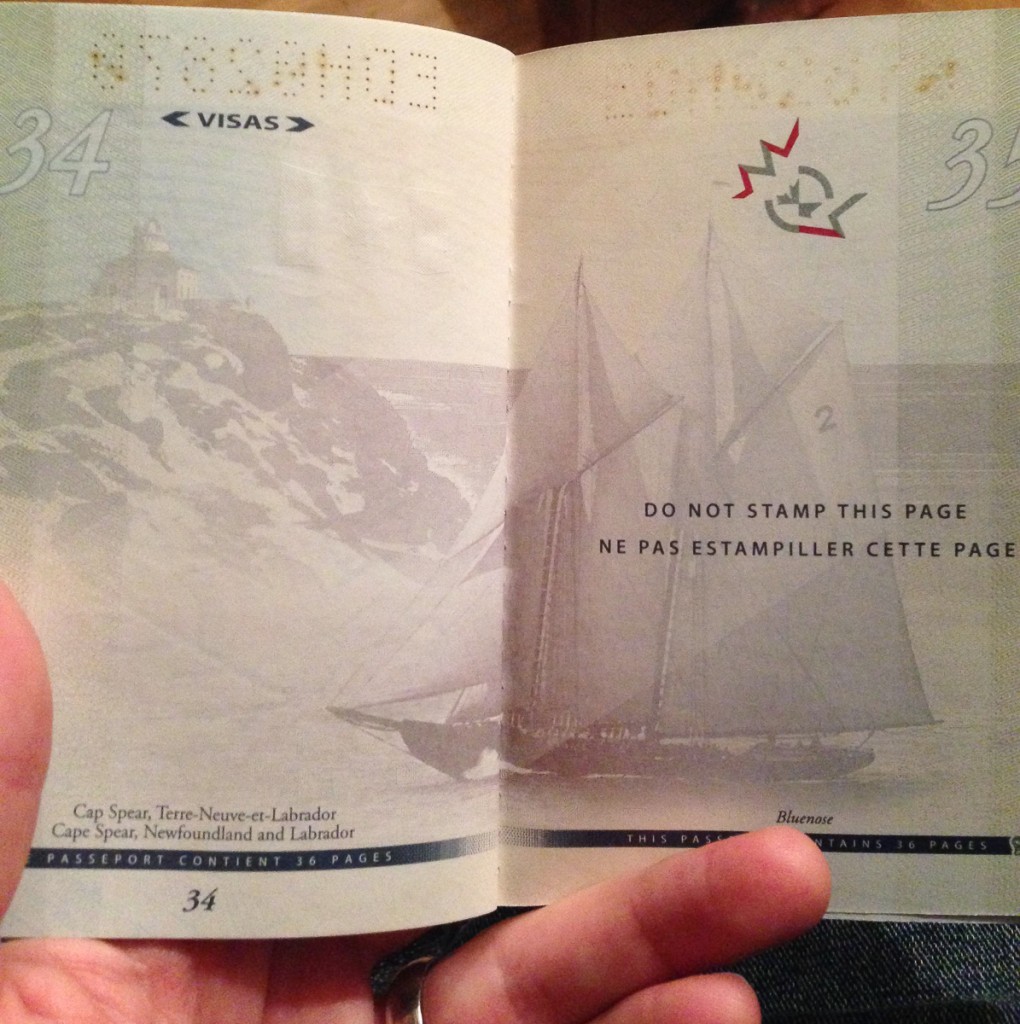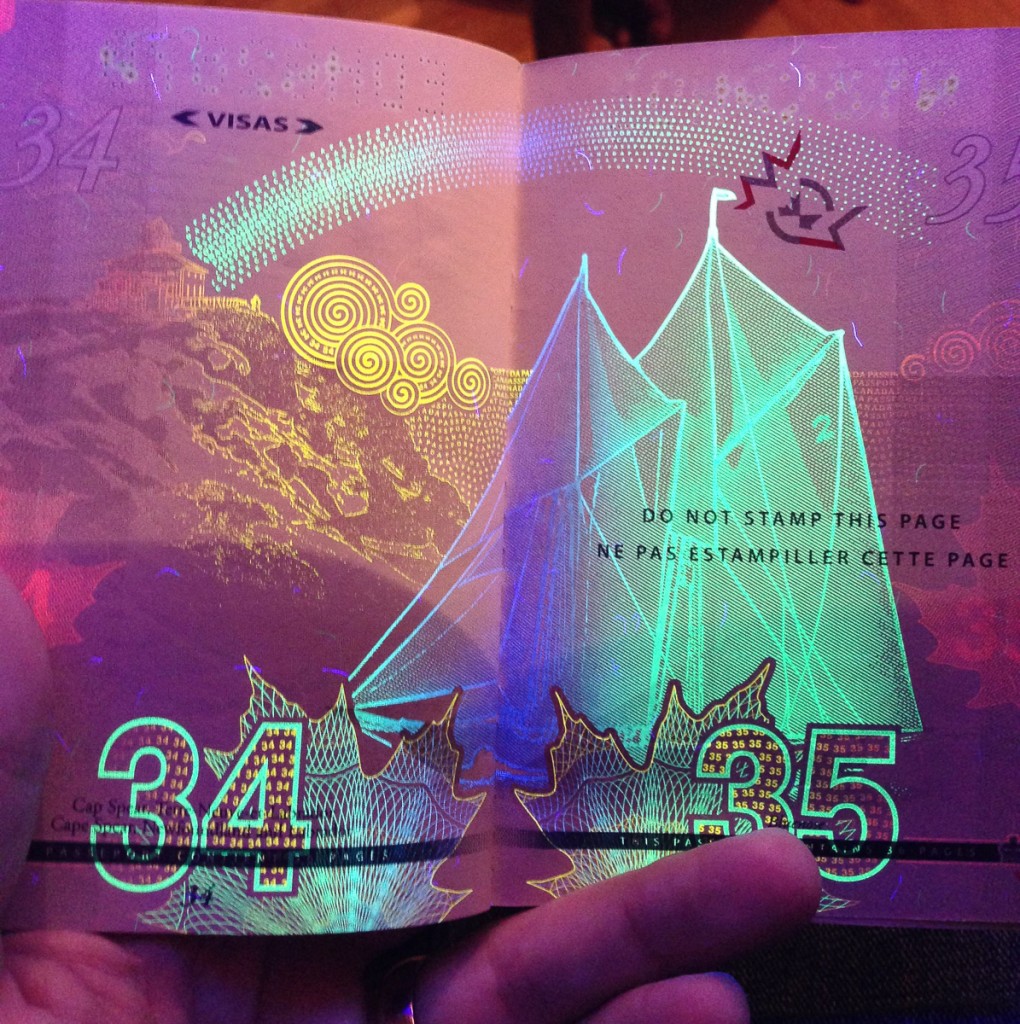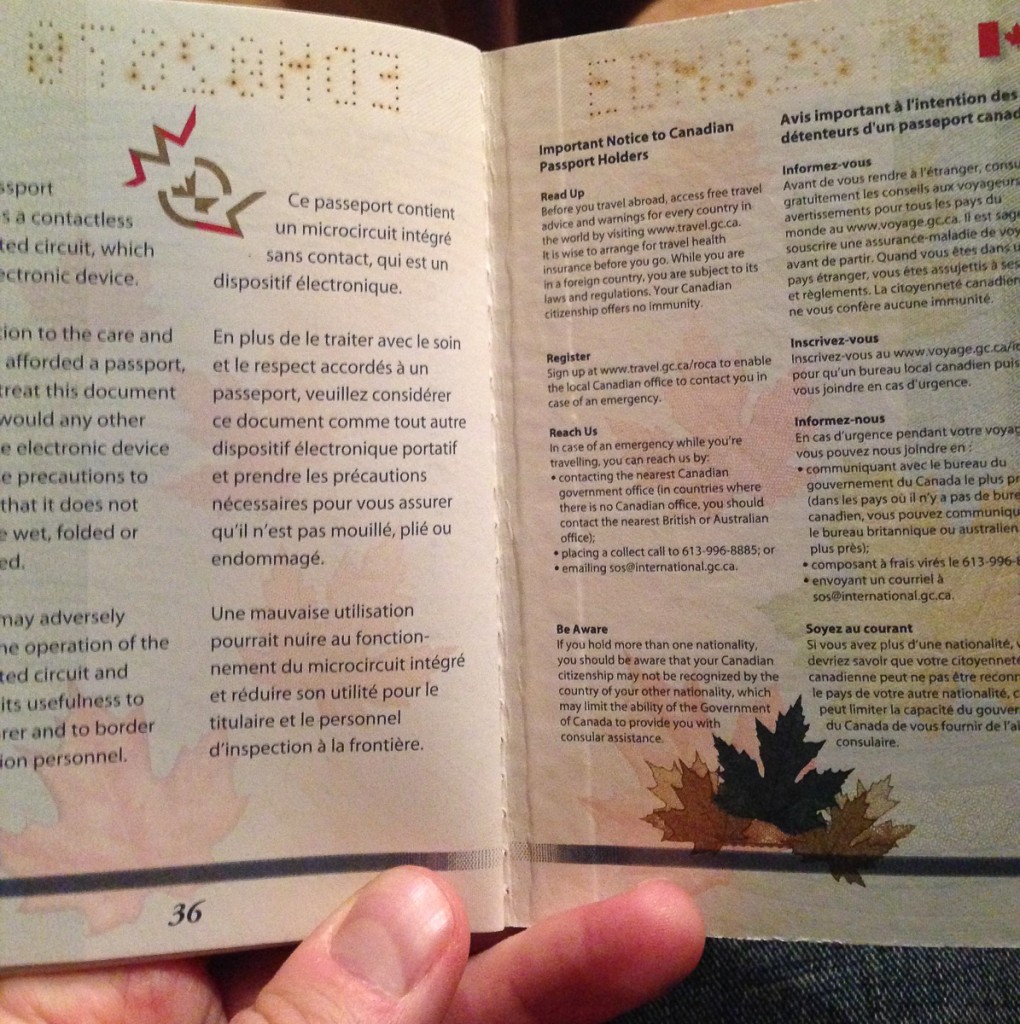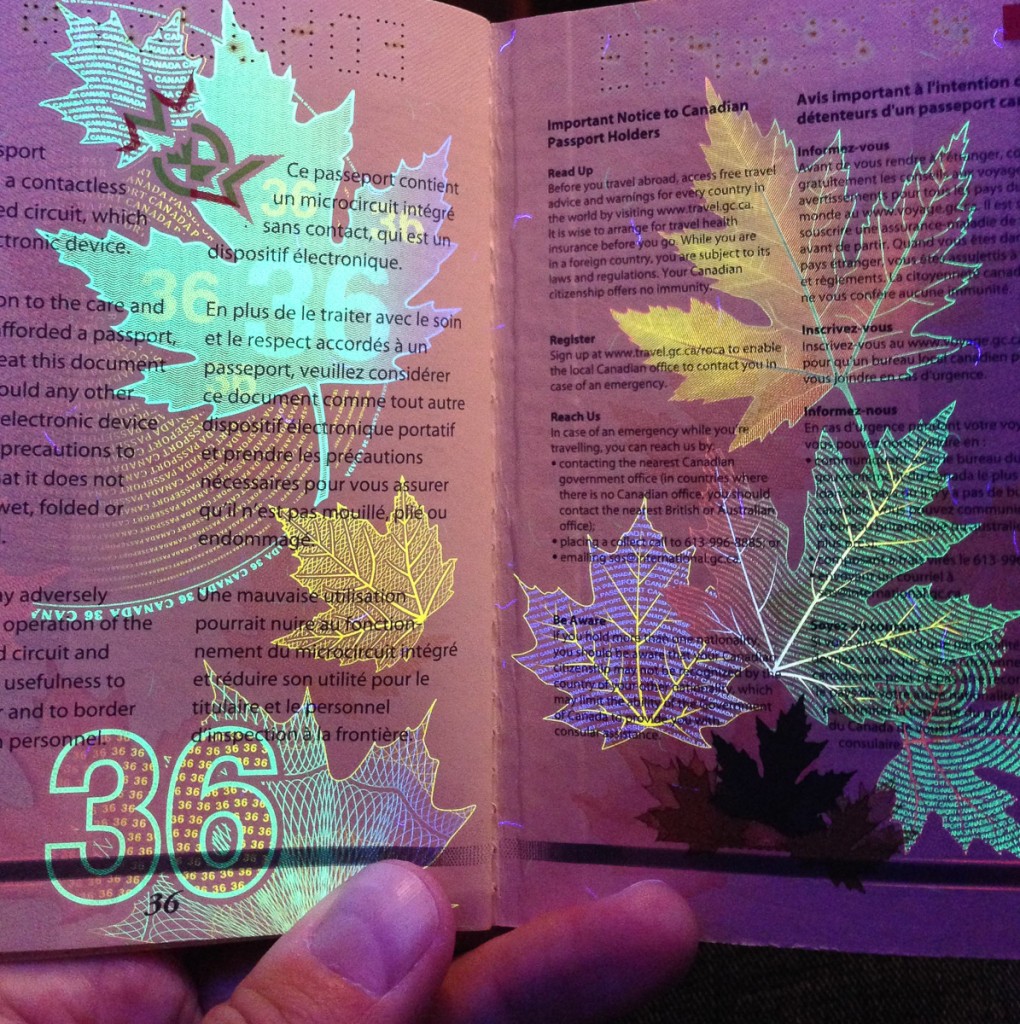 Which page is your favorite? Leave a comment!
Liked this post? Subscribe to my RSS feed to get much more!