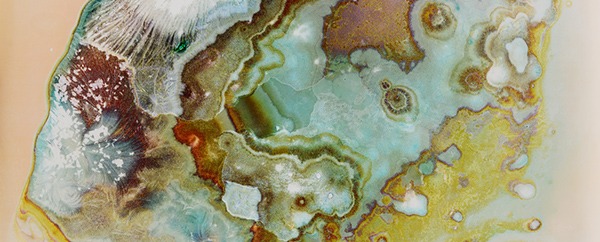 German photographer Sarah Schönfeld captured these images by dripping drugs directly onto exposed film. According to her website:
She then enlarged these negatives including the chemical reaction of the particular drug, to sizes of up to 160 x 200 cm. All of the substances behaved very differently: the shapes and colors that appeared showed unique characteristics and revealed unique internal universes. Schönfeld explores the possibilities of photography at the frontiers of what can be visually portrayed– the interface between representation and reality.
For more images, including cocaine, opium, and endogenous chemicals like dopamine and melatonin, check out Sarah's website.
Sources: MixMag and /r/Psychonaut on Reddit
Liked this post? Subscribe to my RSS feed to get much more!