Daniel Stoupin takes underwater photography to a new level, revealing a dazzling spectrum of colors in fluorescent coral reefs. I've seen alien worlds like these behind closed eyes before, but never in such stunning high-resolution photos. As it turns out, some of the most psychedelic landscapes on earth are underwater and microscopic!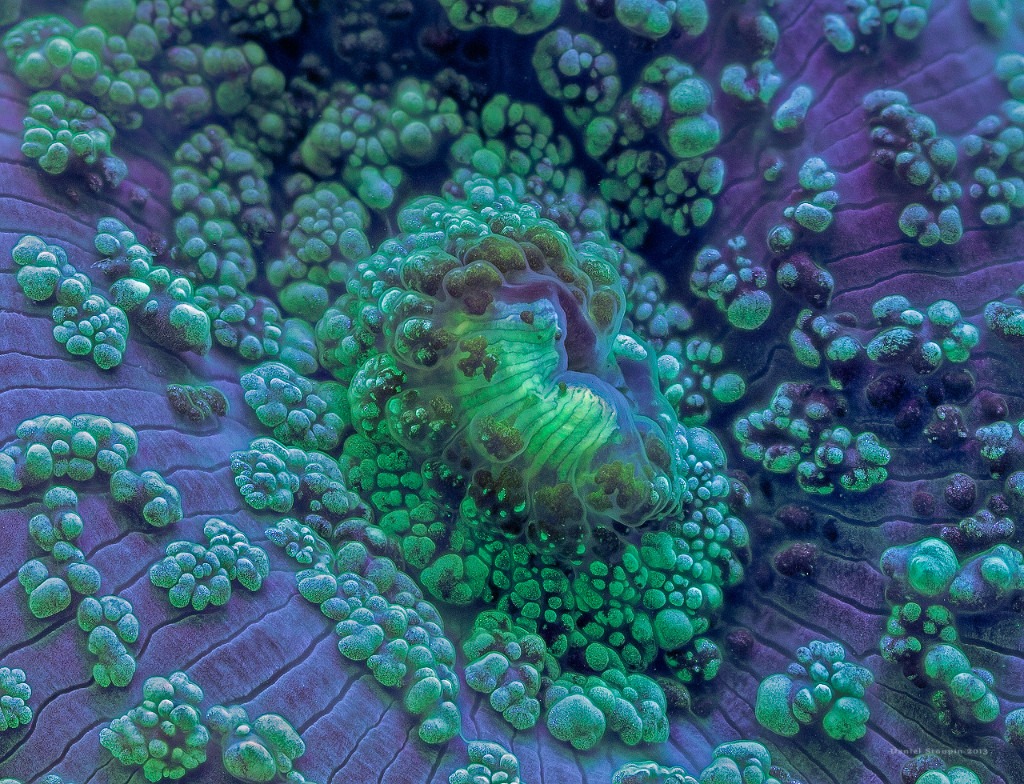 Daniel's blog also does a fabulous job of explaining the nature of fluorescence, the way our brains perceive color, and the importance of lighting and context in both photography and everyday vision. To achieve such astounding colors, he uses special lights that bring out the natural fluorescence of corals.
You can find much more of Daniel's work on his website, and even download wallpapers for your computer or phone. Here are some more of my favorites:
Liked this post? Subscribe to my RSS feed to get much more!