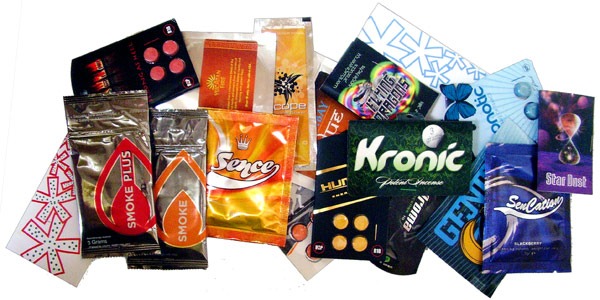 New Zealand's synthetic drug bill, called the Psychoactive Substances Act, became law today after passing Parliament last week in an almost unanimous vote. It is aimed at establishing a regulated market for legal highs, and ending the cat-and-mouse game of prohibition in which new chemicals crop up as soon as existing ones are banned. This law is the first of its kind, and (arguably) represents a step forward in intelligent drug policy.
I say "arguably" because the intent of the law is to crack down on "legal highs" by requiring them to complete rigorous testing (at an estimated cost of NZ$2 million per product), and that is exactly what it will do. Only large-scale suppliers will be able to clear the regulatory hurdles. Monopolies will emerge, and the legal high market will shrink to just a handful of products, if any. Meanwhile marijuana will remain illegal and alcohol will continue to be sold by the gallon.
Regulation sounds more sensible than constantly the current paradigm of prohibiting new chemicals as they are released. But we shouldn't celebrate the law as a triumph for cognitive liberty just yet. After all, why was the legislation enacted? To address the explosion of synthetic chemicals in New Zealand, which has become a major public health issue. Why are these synthetic chemicals so rampant? Because their safer, more effective, better understood counterparts—mainly marijuana—have been outlawed.
Meanwhile alcohol, which I doubt would meet the regulatory requirement of "low risk" being applied to synthetic chemicals, remains as legal as ever. The new law does nothing to address the root of the problem: the pointless prohibition of the safer substances people actually want to use. Can't we just legalize pot and be done with it?
All that said, it is certainly preferably to have a regulatory framework for evaluating novel compounds, rather than banning them all after they have hit the market. At least it should get other countries seriously considering the benefits of regulating, rather than prohibiting, everything under the sun.
From CNN's article about the law:
In an attempt to tackle the popularity of new-generation synthetic party drugs — sold widely in convenience stores and blamed for triggering a spate of mental health issues — New Zealand authorities have taken a radical new tack.
A new law shifts the onus to the makers of synthetic recreational drugs, forcing them to conduct clinical tests to prove their products are safe — similar to the way pharmaceuticals are regulated.
It's the first nation to take a dramatically different approach to psychoactive substances like party pills and synthetic marijuana — which the United Nations has flagged as an alarming drug problem...
In a 119-to-1 vote on Thursday, the country's parliament passed the Psychoactive Substances Bill, establishing a framework for testing, manufacturing and selling such recreational drugs…
"While other countries are still blindly banning drug after drug, the Psychoactive Substances Bill will put New Zealand ahead of the industry's game," said Ross Bell, the New Zealand Drug Foundation's executive director in a statement in support of the law. "It is a comprehensive, pragmatic and innovative approach to address a complex problem."
This contrasts with countries where substances are legal until the governments ban them. Chemical concoctions come out fairly routinely — far outpacing efforts to control them.
When one product is banned, "there are two or three or four replacements in the market," said Bell.
And authorities can't prevent the drug makers from selling new concoctions.
"You can't ban what yet doesn't exist," Bell said. "The government isn't in the position to pre-empt these things."
These are the key points of the Psychoactive Substances Act, according to the NZ Drug Foundation:
Sets up a legal framework for the testing, manufacture, sale and regulation of psychoactive products.
Includes health and harm minimisation in the purpose of the act.
Products will no longer be sold in dairies, grocery stores etc. People and businesses will need a license to sell the products.
Restrictions on advertising and marketing and the purchase age (18+)
Like alcohol, councils will have the option of developing local policies around where stores can be located.
Products will undergo rigorous clinical testing to determine whether they are 'low risk'.
Clear rules around use of animal testing. Animal testing can only be used if there is no alternative.
If proven a product is 'low risk' of harm then as long as a person meets certain criteria (e.g. person of good repute, NZ citizen) a three year licence to sell that product can be granted.
Products which appear to cause more harm than clinical testing showed can be pulled from the market.
A register of all approved and unapproved products will be publically available.
A code of practise will be in place within 6 months.
Liked this post? Subscribe to my RSS feed to get much more!